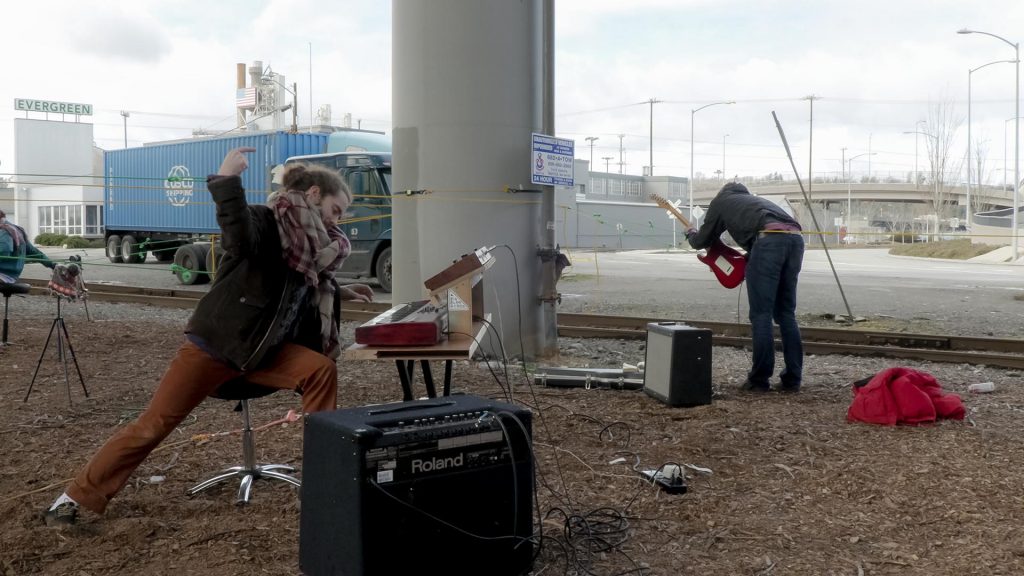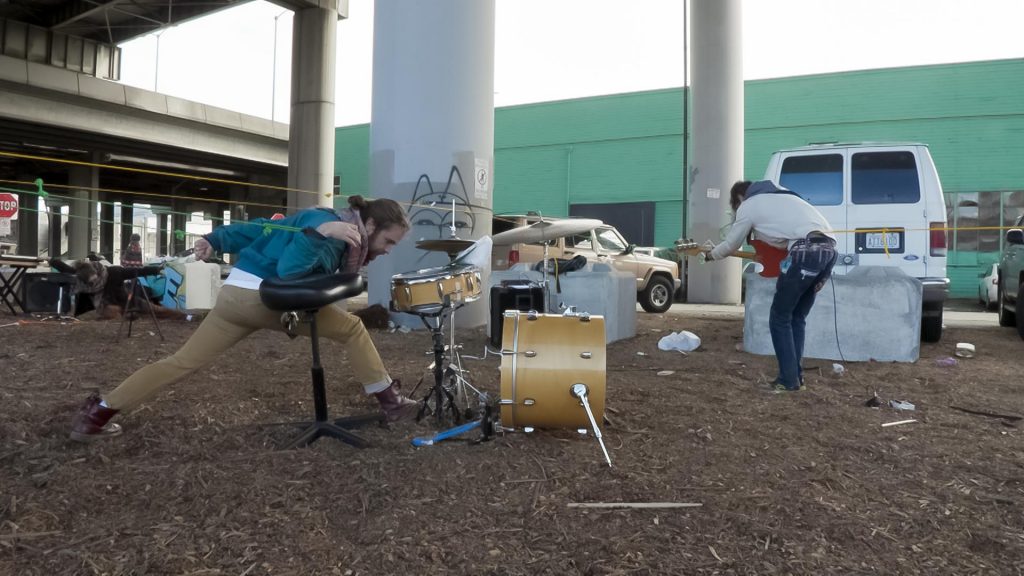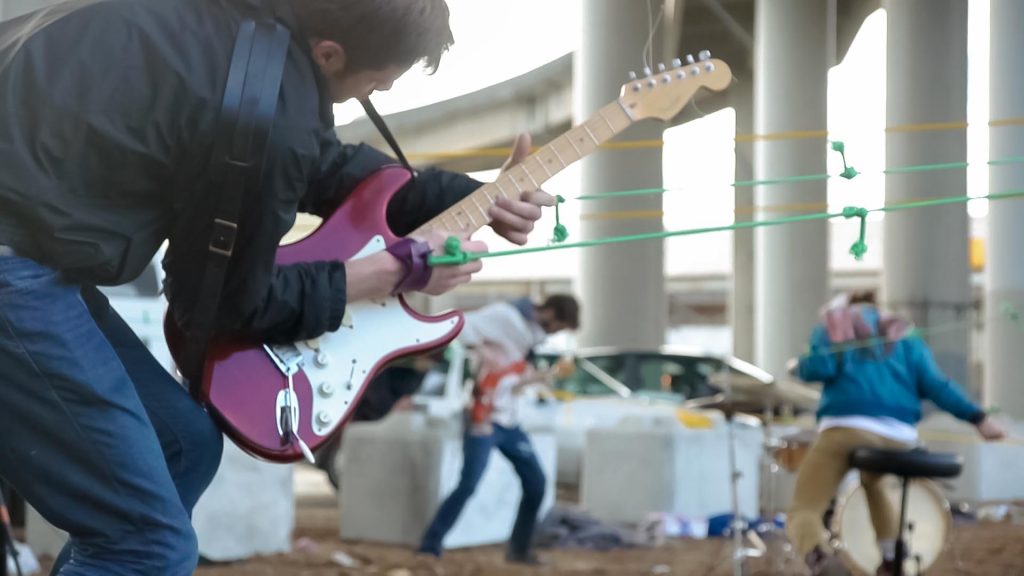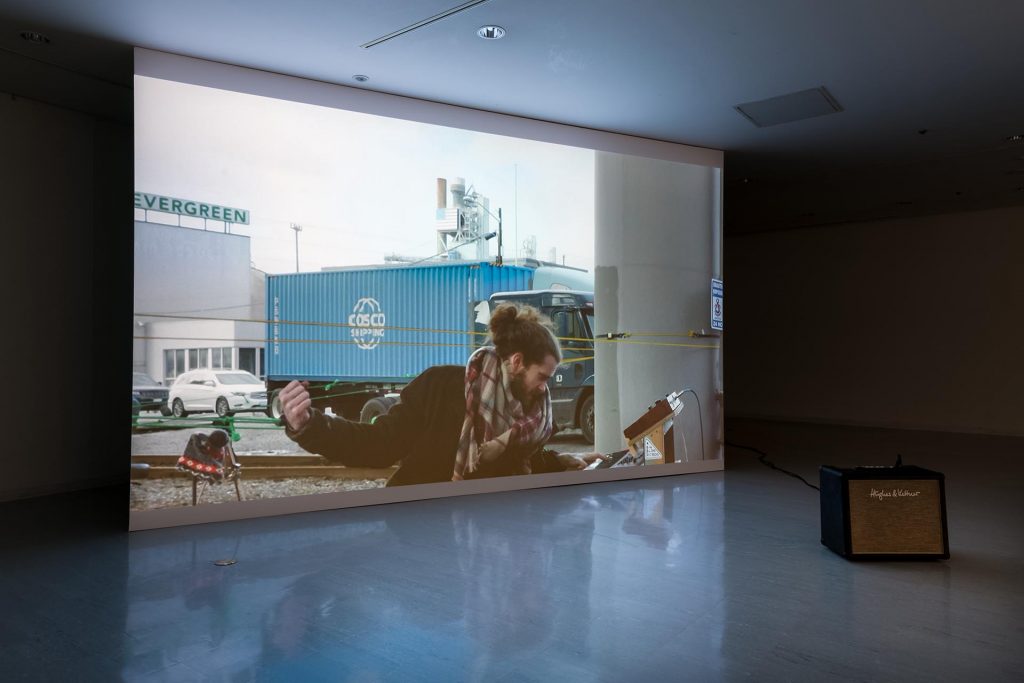 Installation view at Aichi Triennale 2019 Photo:Takeshi Hirabayashi
Woodstock 2017 (2017)
video
4 min. 07 sec.
Performers: Dentaru No Tsuba

The model Karlie Kloss appeared as a geisha for the March 2017 "diversity" edition of Vogue and was criticized for cultural appropriation; she subsequently apologized on Twitter. Activists railed against an event at the Boston Museum of Fine Arts that allowed participants to have their pictures taken while wearing a kimono in front of Claude Monet's "La Japonaise" (a portrait of white woman in kimono,) the event was canceled as a result. The white actor Ed Skrein resigned from his role in "Hellboy" when it was pointed out that it had originally been intended for a Japanese American character (i.e., whitewashing). Many people online praised his decision. All these examples attest to the fact that "cultural appropriation" and "whitewashing" along with "political correctness" remain very sensitive issues in America. Trump, however, gained leverage by attacking the PC movement, and perhaps even won with the support of voters frustrated with it*4.

In 1964, the pastor Martin Luther King Jr., as well as many other prominent black leaders, successfully saw through the passage of the 1964 Civil Rights Act, in an attempt to end discrimination in the US based on race, color, sex, religion, and national origin. He was assassinated in 1968. The following year, Jimi Hendrix, of African American and Native American descent, played the national anthem ( "The Star Spangled Banner" ) at Woodstock on August 18th at around nine in the morning. The historical performance, which closed the festival, is seen as a symbol of the hippie movement, the anti-Vietnam war movement, and the general counterculture of the era. In a time when it's less clear who to unite with or what to accomplish, when social media provides the main forum for our debates, we look back to physicality of Woodstock with a kind of longing. Having spent two years in Hendrix's hometown of Seattle, I decided to dedicate a reenactment to him. This is Woodstock 2017 - everyone' s tied up.