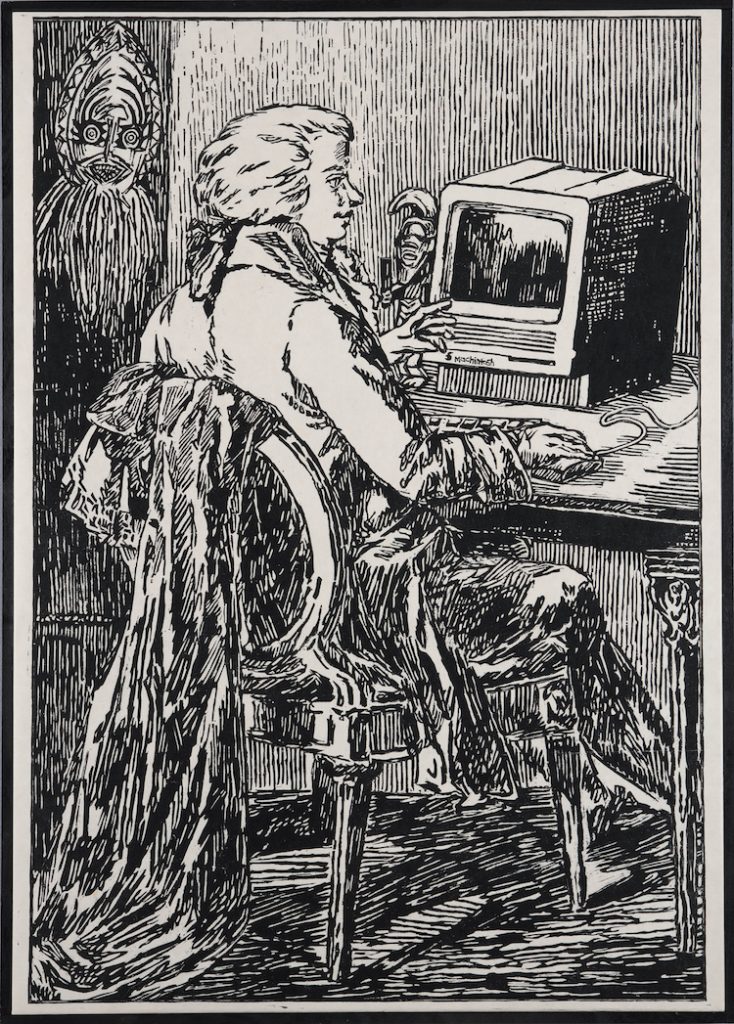 McColoniald (World Shopping), 84 x 59.5 cm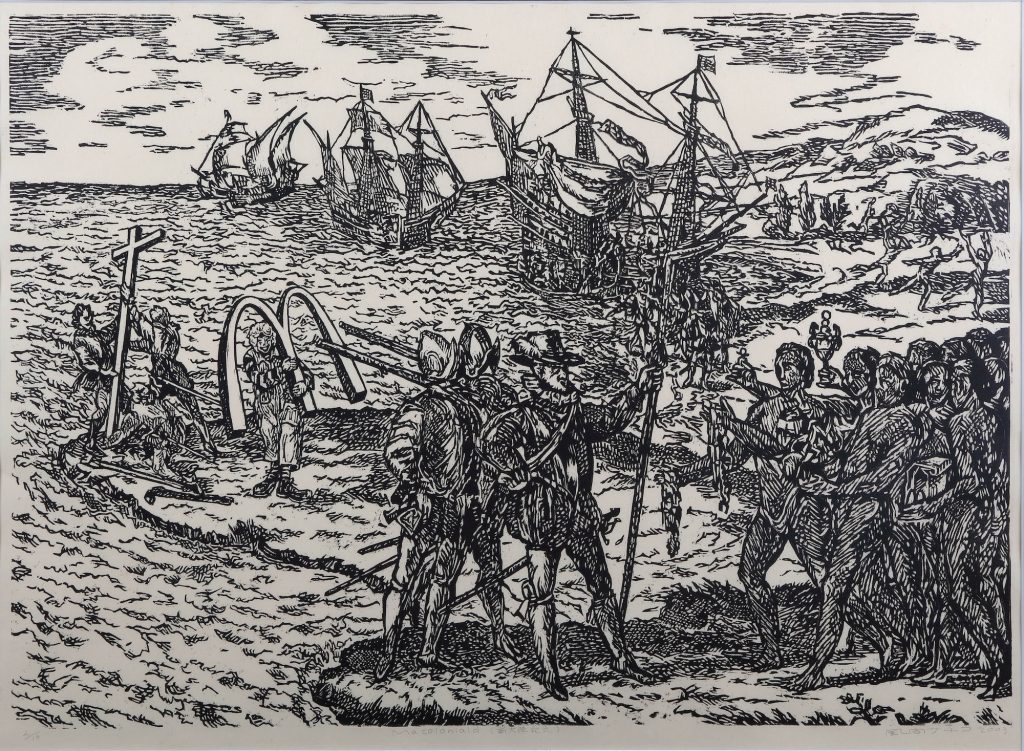 McColoniald (New Continent Discovery), 59.5 x 84.5 cm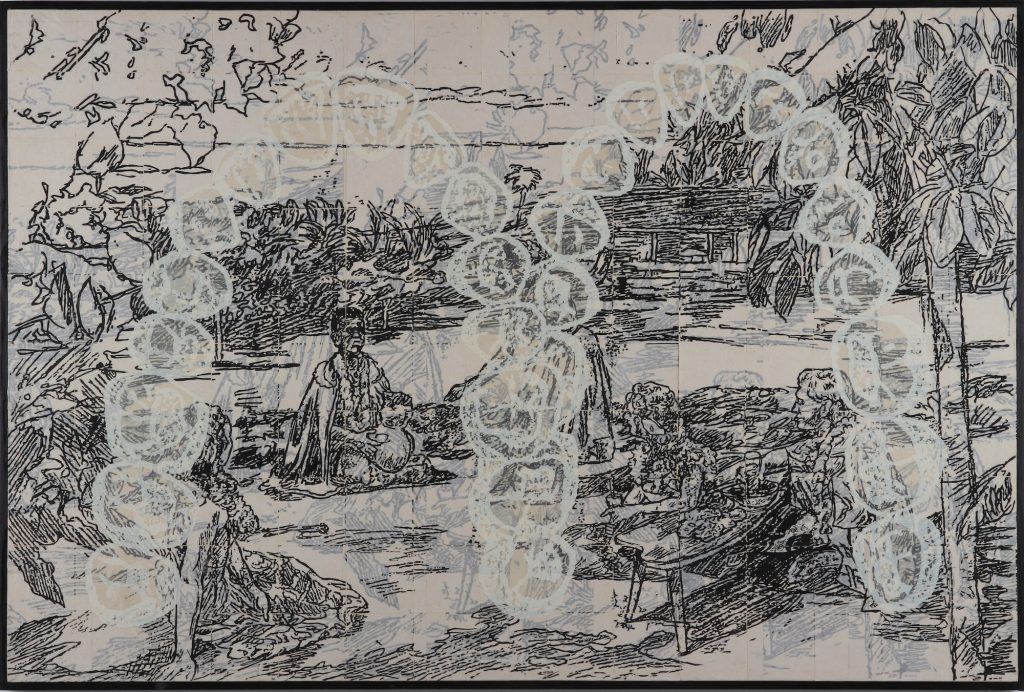 McColoniald (Something Hawaiian), 93.5 x 139.5 cm
McColoniald (2003)
woodcut print
McColoniald (World Shopping)
Since the Age of Discovery, unexplored lands had been discovered one after another and the "new world" continued to grow. In the oceanic internet world, it is so easy even to get primitive art while being in one's room and have it delivered on the same day.

McColoniald (New Continent Discovery)
This is a reproduction of a famous engraving which depicts Columbus' discovery of new continent. However, an infiltrator is slipped into this scene, holding a M-shaped signboard.

McColoniald (Something Hawaiian)
This is a collage piece in which the scene of hula dance in the Hollywood film South Pacific is overlapped with the teeth of both jaws arranged in M-shape, as a symbol of a raging appetite. Even the image of a simple and honest climate of a colony - a paradise - is a commodity of capitalism.