Yoko Asakai
touch
2021

12.4 -

2022

1.16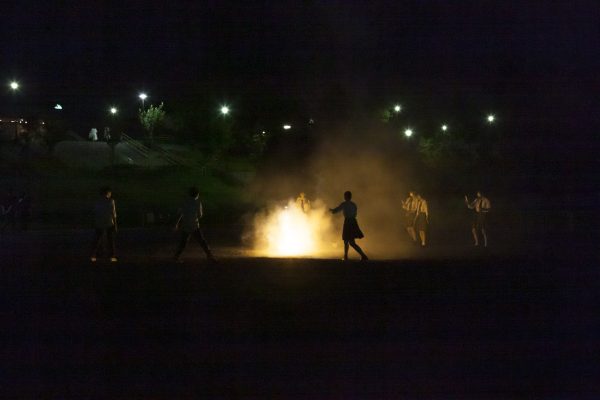 Open: Tue. – Fri. |13:00-19:00 / Sat・Sun|12:00-18:00
Close: Mon. and winter holiday (Dec.27 – Jan.5)
※ We are not holding opening reception for the exhibition.
※ The opening schedule is subject to change depends on the circumstance with Covid-19. Please check the website before visiting.
MUJIN-TO Production is pleased to announce solo exhibition by Yoko Asakai, "touch" which will be the first in about 6 years at the gallery since the relocation of MUJIN-TO Production.
The exhibition features a new series in which Asakai pays attention to phenomena in and around her home and created works while movement is restricted due to the pandemic caused by Covid-19, comparing and contrasting with a project she worked on before the pandemic in which she documented the daily lives of others. In addition, a video installation will be exhibited along with the photographs as to bridge between the before and after of the pandemic.
At the beginning of 2020, it became difficult for Asakai to continue an ongoing series "wayfinding," themed on mobility, which she had been working since 2016 due to the pandemic, and as a result it led to the creation of the series "Higurashi," documented from the fixed observation viewpoint as to compare with "wayfinding."
"Higurashi" is a series of observations and records of people gathering to enjoy fireworks every night on the riverbed near Asakai's home. The people who have lost the way to enjoy the fireworks other than gathering there on the riverbed, while wearing masks looks like they are performing a ritual or trying to regain their lost daily life, and it is even mystic. Fireworks are a summer tradition in Japan, and at the same time, they have a history of being launched for the purpose of relieving souls and eliminating plague. Through fireworks, people are regaining and sharing the enjoyment of their daily lives in the days of the pandemic, where extraordinary life has become everyday life.
Another series of photographs exhibited with "Higurashi" is "Meals", which goes into the daily lives of others and records their dining table. This is a series taken before the pandemic and will be the first to be exhibited in Japan. This series, which was interrupted because it became difficult to easily visit and shoot at other people's houses, is a record of everyday life before "Higurashi" became an extraordinary everyday life.
The video work "Bubble" that connects these two series is a recording of the perspective from the everyday scenery of Asakai's home, the environment, seasons, human beings, and boundaries along with the sound.
We hope that you will experience the thoughts and perspectives that intersect before and after the pandemic of Yoko Asakai, and think about what kind of the time is this for yourself.
———