Yoko Asakai
tangible
2015

6.20 -

2015

7.19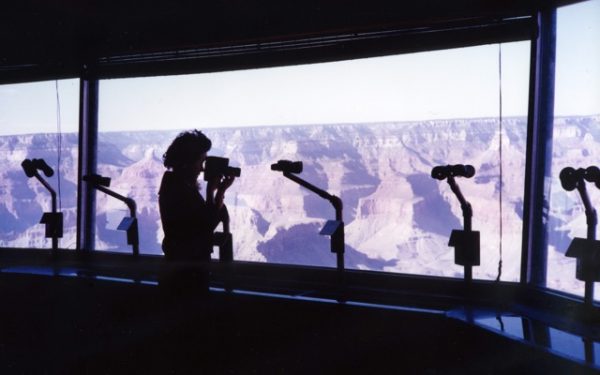 MUJIN-TO Production is pleased to announce Yoko Asakai's solo exhibition, "tangible."
Using photography as her medium, Asakai has been making work to surface the relationship between "seeing/ to be seen", or to evoke narratives behind the subject through traces of objects and people. In this exhibition, Asakai will examine "time" in interpretation of personal snapshot photography, and ontology of photography as a recorded media.
The new series began when Asakai inherited transparency films shot by her deceased grandfather. When she was looking through the unedited transparency films, she discovered that her grandfather had been taking many snapshot landscapes that were not included in the family albums. These landscapes were different in its quality to a regular travel snapshots, they were shot more intuitively like a monologue, capturing a fleeting "moment" that her grandfather came across while he was travelling. Sixty year later since the photographs were taken, Asakai founded the gaze of her grandfather for the first time. In this new series she takes on a position to " viewing photography" from a perspective of an audience, rather than " to shoot photography" as a photographer.
When there is no person to share the recorded memories of the deceased, the images are freed from the memories and intensions of the photographer. However, these images being taken by the artist's grandfather- a close family member- and not being found-photos of an unrelated anonymous person, editing process is takes place by moving back and forth the domains between known and unknown, and objectivity and subjectivity; projecting an intricate perspective to the audience.
The exhibition is comprised of 4 series. The first work is 'clock', a diptych of two different sliced present a moment of shooting and editing that can also be interpreted as a forward or afterward to this exhibition. The second work is 'always / once', the two images shot consecutively in a same role of film are revived in different mediums. The third is 'overwrite,' shown with a slide projector (Twin cabin super) the audience will experience the work by moving the film carrier, and lastly 'a secret of secret', a slide show on a projector.
In 'always/once', the color of the road has been retouched to photographed time, while an event before reaching to the road is shown in its original aging transparency, which appears as though a chronological time is separated and they were photographed in two different eras. In 'overwrite,' Asakai and her grandfather's images are grouped as new serial images, then, reproduced onto a transparency film. Like memory being overwritten, the act of moving the negative carrier connects 60 years of time, eliciting a new narrative.
Photography is not sorely a record of the past but it exists in the present. As the title of exhibition 'tangible' (capable of being touched, actual) suggests, audience will experience "what has been" by a physical contact with photography, and to challenge photography as a trigger to awake intangible 'memory' of the viewer.
By tracking the past, we think about our how we live with current a media in the present day, and imagine about our coming future. We live in a period where everyone takes pictures with their smart phones and digital camera, and freely upload their memories and records online. This exhibition aims to think over how to view photographs, and what kind of images to archive (leave behind) in an era like today.
Born in Tokyo, 1974. Graduated from Rhode Island School of Design in 1998. 2014-15, 'Translation Theme Park' (Uppsala Konstmuseum / Gallery Ping-Pong, Gallery 21, Sweden) 2014, 'We can make another future: Japanese art after 1989' (Queensland Art Gallery, Australia), 'TRUE COLORS: Yebisu International Festival of Art & Alternative Visions' (Tokyo Metropolitan Museum of Photography, Tokyo) 2013, 'Roppongi Crossing 2013: OUT OF DOUBT' (Mori Art Museum)