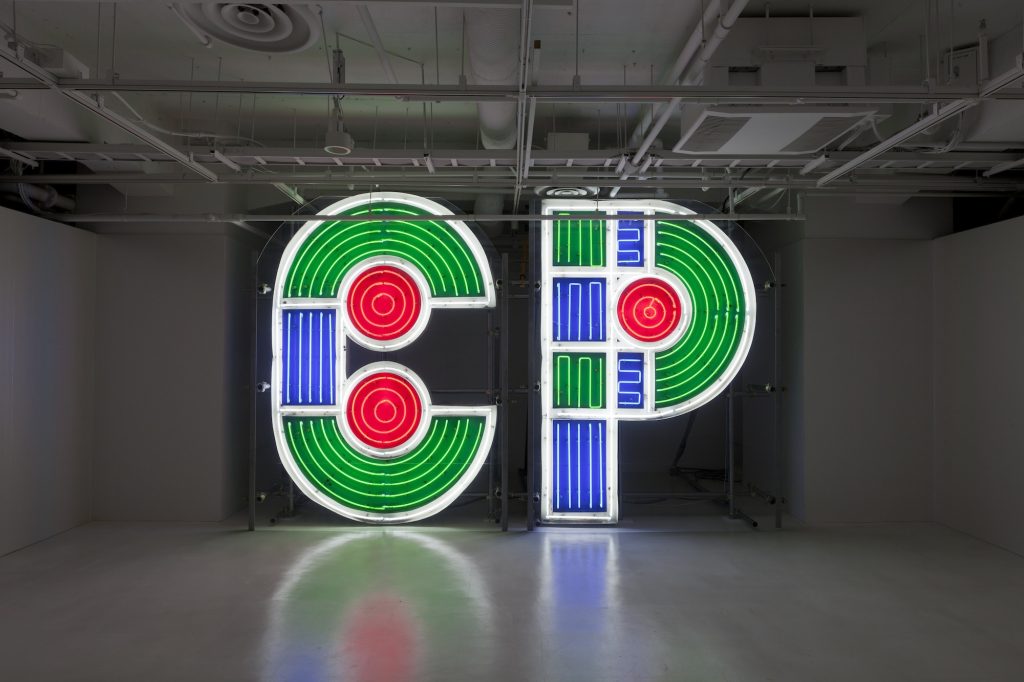 PAVILION, 2012, Neon signs, music, photo: Kenji Morita
PAVILION, 2012, Neon signs, music, photo: Kenji Morita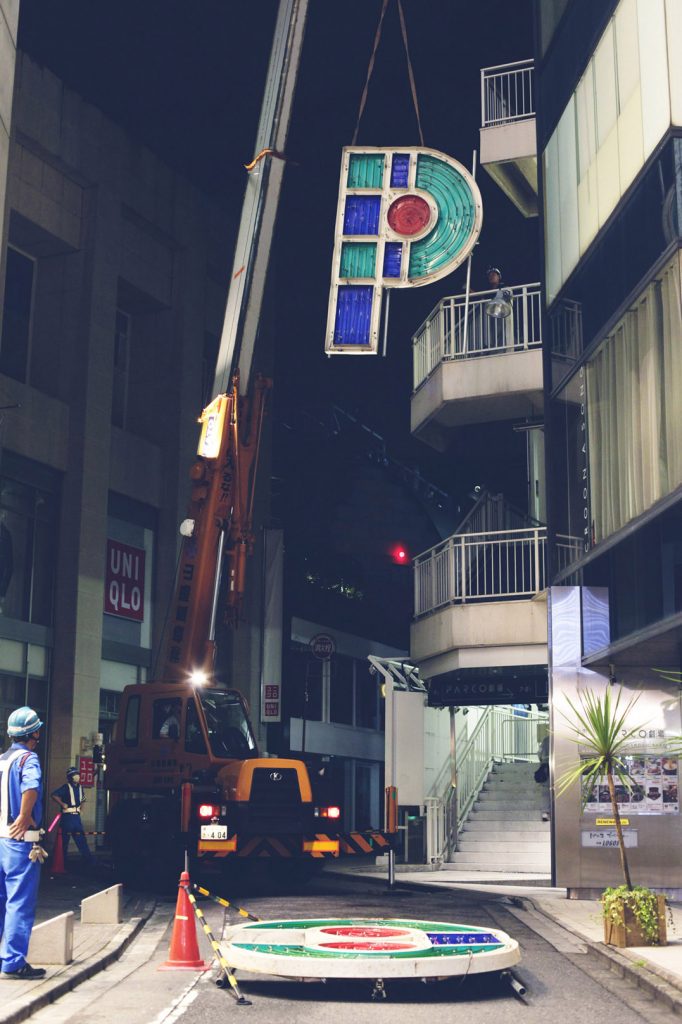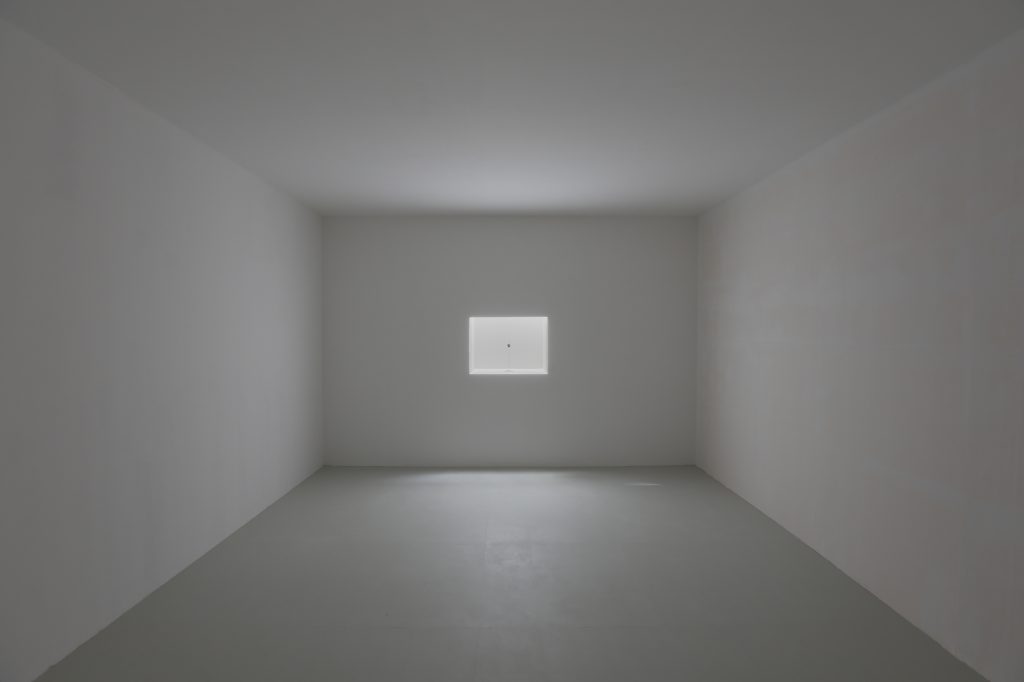 PAVILION 2013 Artist's bone, white cube, window display, Photo: Takeo Hibino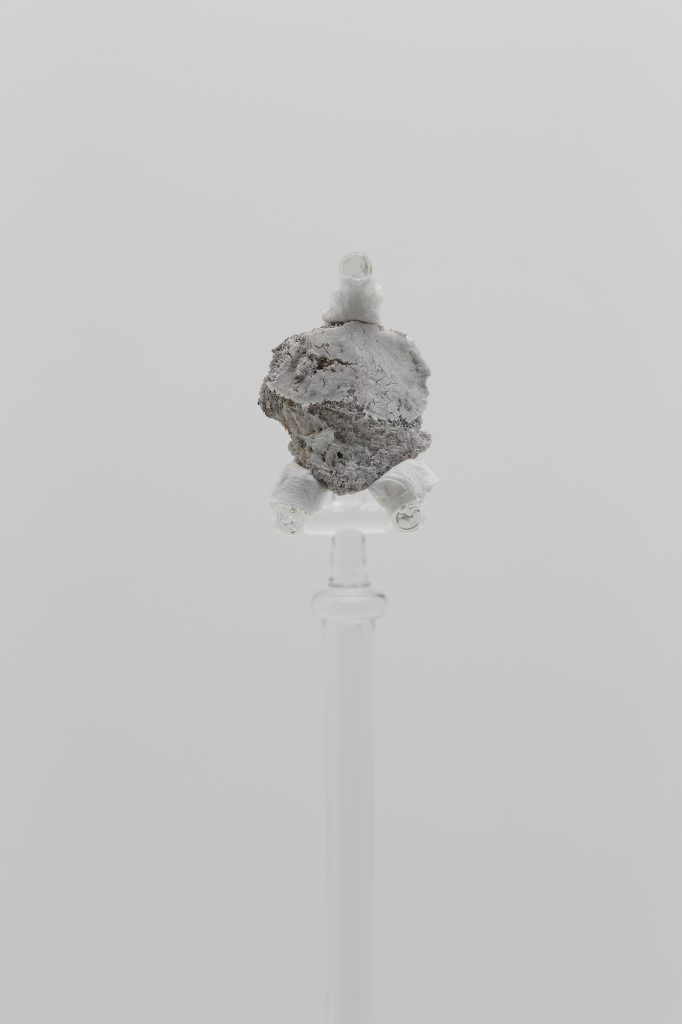 PAVILION 2013 Artist's bone, white cube, window display, Photo: Takeo Hibino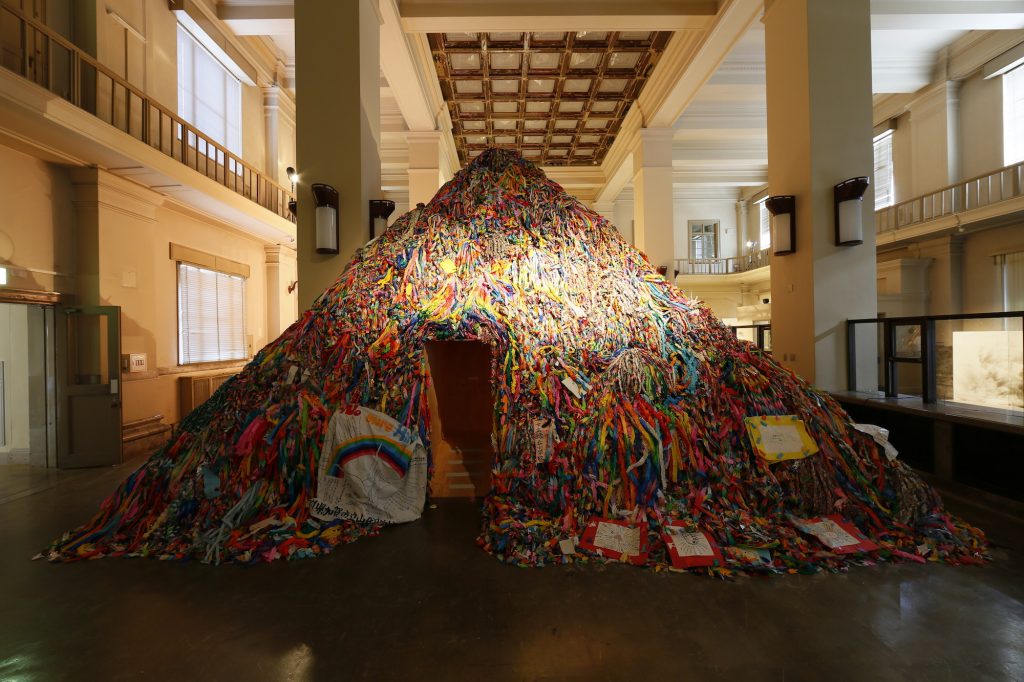 PAVILION 2013 origami crane, glass, mix-media, Photo: Kenji Morita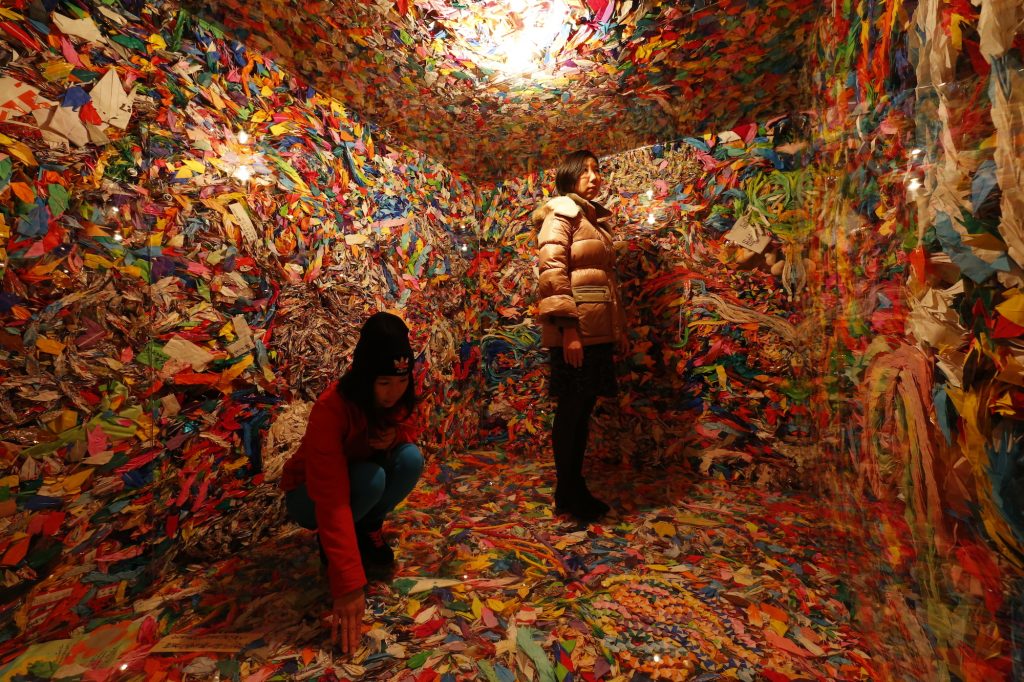 PAVILION 2013 origami crane, glass, mix-media, Photo: Kenji Morita
PAVILION (2012、2013)
A series of ultimate site-specific art intended to bring the most potential of the installation space. They all are unique in its own ways dynamically utilizing the characteristics that each one of them have. All have the exact same title, "PAVILION" with no distinction. The title and the installation method both comes from the modern conception seen in World Expos, on the other hand, the essence behind, similar to Chim↑Pom's other work such as SUPER RAT or TOMODACHI, is the alternative interpretation of "total uncertainty" or the Mono-ha art movement.
"PAVILION" 2012
Using the existing neon signage of Shibuya's fashion department store "PARCO," this project removes the "C" and "P" from the outdoor signage and installed them in the gallery space indoors. Inside the closed space, Queen's hit song "We Will Rock You," "O Fortuna" from Carmina Burana, and "Hotaru no Hikari" [the Japanese version of Auld Lang Syne, usually played when a shop closes] play in loops, while the neon lights gradually go off as "Hotaru no Hikari" plays. Synchronizing the neon sign with music, this work emphasizes its spectacular nature once again. At the same time, the work is also a self-portrait of Chim↑Pom who have grown up in a consumer society.

"PAVILION" 2013
This installation was displayed at the Taro Okamoto Memorial Museum, which was a former residence/ studio of artist, Taro Okamoto. He is most famous for his gigantic public art piece Tower of the Sun exhibited at the Expo '70 in Osaka. The installation features Taro Okamoto's real ashes, referring to the moonstone displayed in the United States Pavilion in 1970. The ceilings, floors and walls of the studio were painted white to create a total white cube. His bones were displayed as a window display and only natural light lit up the installation.

"PAVILION" 2013
The former Bank of Japan Hiroshima Branch, which is the venue for the exhibition "Hiroshima!!!!!," had been showing this work comprised of countless origami cranes sent from all over the world up until recently. Because of the enormous amount of the cranes and the significance behind each origami crane, Hiroshima City had no choice but to store them in a warehouse. With this installation, Chim↑Pom brought the origami cranes back to the former Bank of Japan building, stacked them up creating a 7 meters tall pyramid (like an ancient tomb), and made the inside a hollow cube so that the viewers can go in and experience the cranes from all angles. Accompanied with the fact that cranes are stored as "non-burnable trash," it made great contrast with nuclear waste issues that were raised after the accident at the Fukushima Nuclear Power Plant.