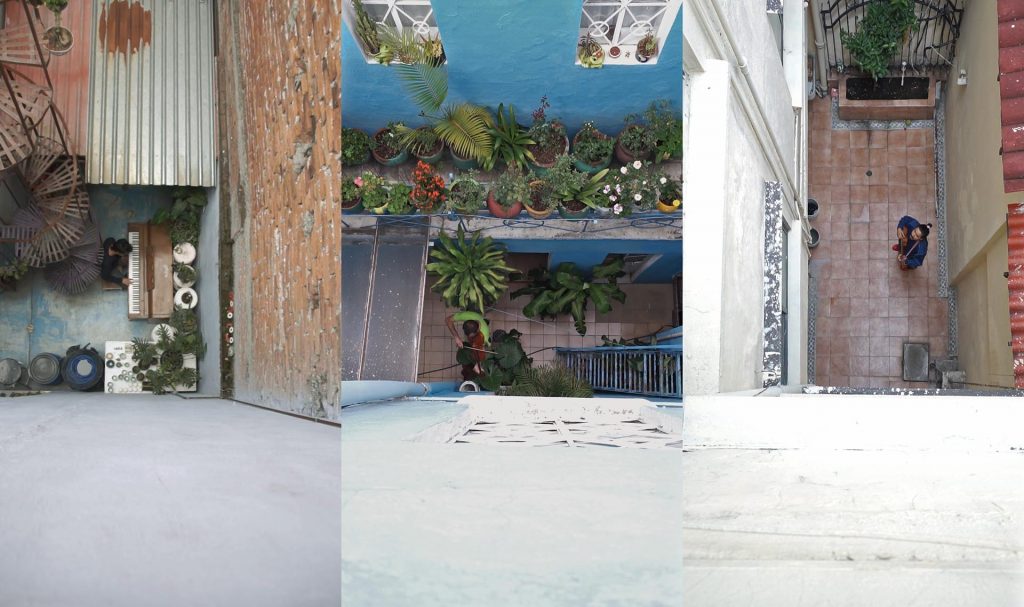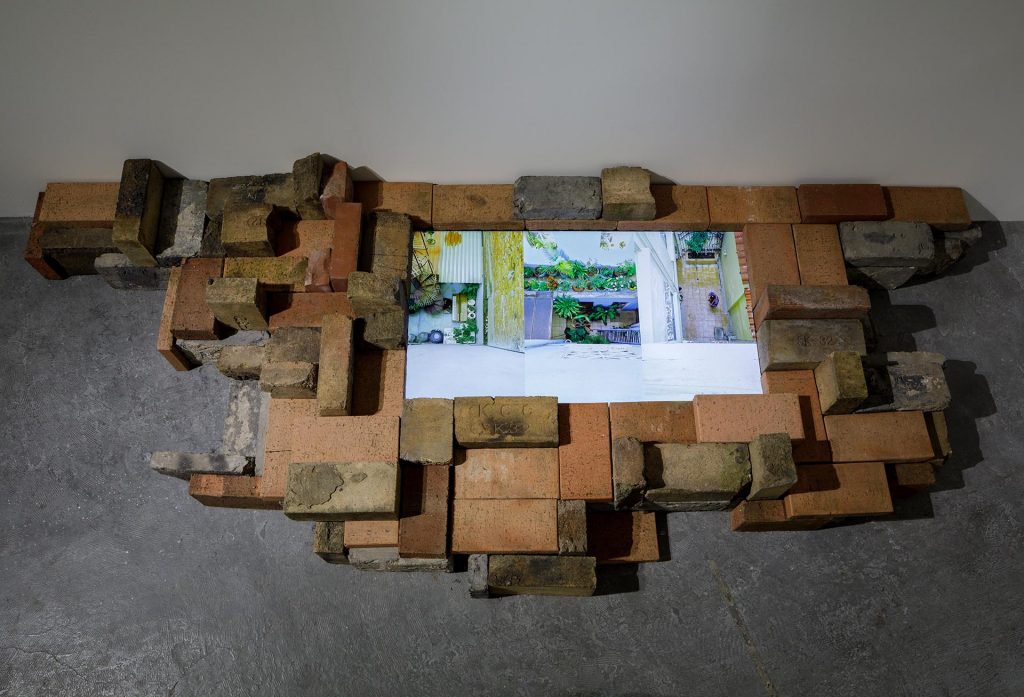 Installation view: (Drawing) Fractions of the Longest Distance [Mexico City ⇄ Jakarta] 2017 Venue: MUJIN-TO Production, Tokyo, Japan Photo: Kenji Morita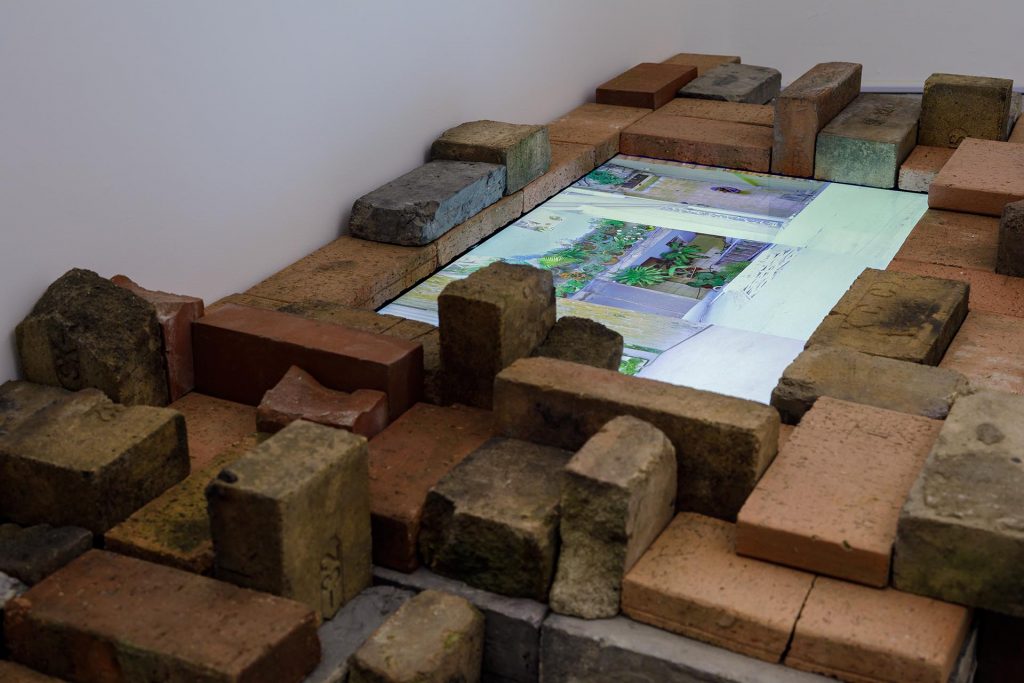 Installation view: (Drawing) Fractions of the Longest Distance [Mexico City ⇄ Jakarta] 2017 Venue: MUJIN-TO Production, Tokyo, Japan Photo: Kenji Morita
Listen to the Same Wall (2015)
video 10 min. 08 sec.
Three adjacent patios. One musician in each of them. The patios are separated by 10 foot walls that make seeing letting alone hearing one other difficult.

Traditional Mexican folk is often performed impromptu, making use of eye contact and vocal cues; in this project, these musicians try to make a chamber music piece while being deprived of such techniques.