Ryohei Usui
Solid, State, Survivor
2020

7.4 -

2020

8.9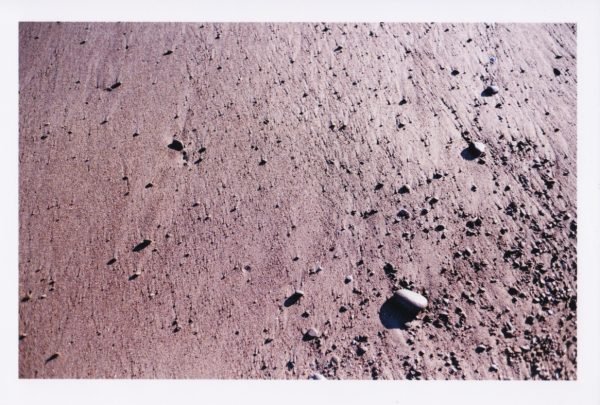 open: Wed. – Fri.|13:00-19:00 / Sat., Sun.|12:00-18:00
close: Mon., Tue. and holidays
3DVR viewing of the exhibition created by Kazuhiko Hachiya is now available.
>>Click here to view
*There will be no opening reception at the gallery.
*The exhibition schedule may change due to the situation with Covid-19, so please check the updated information on our website before your visit.
———————————————————
MUJIN-TO Production is pleased to present the solo exhibition Solid, State, Survivor by Ryohei Usui.
Ryohei Usui conceived the idea of the exhibition from our new gallery space and the Oyoko River which runs behind the gallery. The old embankment of the river constructed during the war is used as part of the wall inside the gallery as well as the foundation of the building. A shell mounds like layer with pebbles and cement on the surface of the embankment reminds of the river and riverbed while being in the gallery.
The important motif this time is sea glass which tumbled and smoothed by surf and drifted ashore at the estuary and the beaches.
In the exhibition, sea glass plays a role as a symbol of the relationship between the river and the drifting objects flow down. The objects spilled from human activities float on the surface of the river and the urban scape with the discarded plastic bottles will be interwoven in the installation together.
The title of the exhibition, Solid, State, Survivor, is derived from the second album and song title by the Japanese music group, Yellow Magic Orchestra.
Solid state originally refers to electronic term, but Usui says when each word is decomposed into an individual meaning, it can describe the small pieces of sea glass better than anything.
Sea glass washed ashore makes us imagine the future of drifting objects made of glass that remains strong as solid, state, and a survivor.
Usui entitled his series of glass works PET (Portrait of Encountered Things) started in 2012, and presented as a form of "contemporary portrait," identifying the plastic containers left alone in the cityscape with people living in the city. What will be expressed through his new installation is the image of drifting objects in the flow of urban rivers. Usui presents new portraits of the people living in given circumstances, like the current situation with new coronavirus, by overlapping his glass sculpture.
*We take careful measures to welcome you at the gallery; ventilate the space, prepare disinfectant, and wear masks. We kindly ask our visitors to wear mask as well when visiting.