Chim↑Pom
REAL TIMES
2011

5.20 -

2011

5.25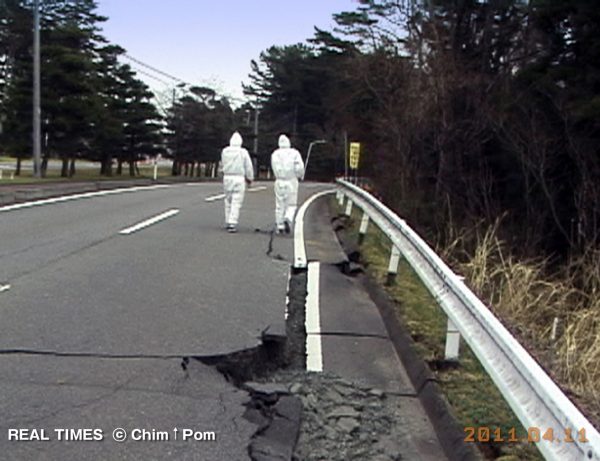 Admission:¥500
ChimPom will present their new exhibition "REAL TIMES" at Mujinto Production for 6 days from 20 to 25 May. "REAL TIMES" features their new works focusing on "Now -> Realtime" after 3.11 and "Real Time" / Time of the Real" as well.
Since the East Japan Earthquake on 3.11, members of ChimPom have frequently visited the Fukushima 1 Nuclear Power Plant and affected areas. Feeling actualities in the areas through volunteer and other activities, they have conducted shooting and elaborated this exhibition plan.
In this exhibition ChimPom will show mainly new video works on "post-3.11" such as the Fukushima 1 Nuclear Power Plant. ChimPom has always produced works to make uncompromising interventions to society.
With works for the new exhibitions, ChimPom has not tried to shrink the distance between their home ground and the affected areas since they both belong to the same "Now -> Realtime". Living in "now" rather than anywhere in particular, ChimPom has devoted themselves for "doing uncompromisingly what we can do right now." No matter what happens in the world, "Make action, right now" for future has been the principle of their works and activities.
ChimPom has never changed this attitude since their very beginning, and we Mujinto Production want you to experience their new exhibitions and feel what they address to you.
We believe that ChimPom's belief in the future, their commitment to "the now that the past has created," and their representation of "now" as our time can overcome the helplessness, generate power to step ahead, and create something more in your heart.