Yu Araki
Bivalvia: Act I
2017

9.16 -

2017

10.28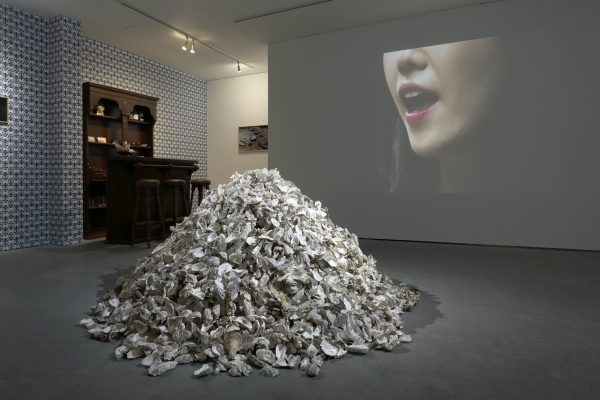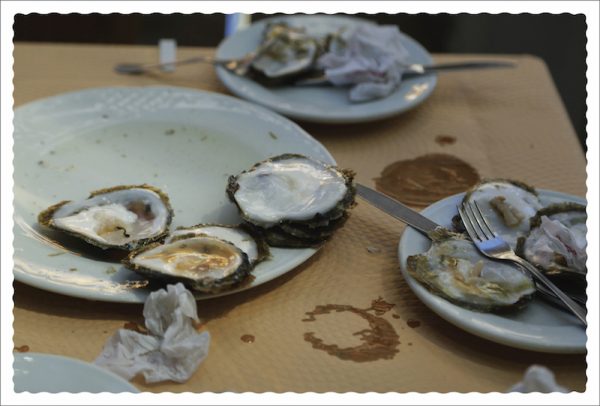 MUJIN-TO Production is pleased to announce Yu Araki's solo exhibition "Bivalvia: Act I."
Yu Araki has been interested in the stories that take root in a place accompanied by transformation and mistranslation, which occurs in the process of propagation and dissemination of goods and ideologies from one place to another. His past works, mainly consisting of videos, are structured based on the relationship with the place he has visited as a starting point and weaving his own discoveries into "History" and existing context. In recent years, Araki frequently features "food" in his works as a cross-cultural symbol. He studied sculpture prior to start working on videos and considers food culture as a replicable/reproduce-able form. Araki is frequently in transit to different places and such lifestyle informs his practice. Intermixing facts and fiction, the stories he creates are often the result of his "interpretation" of cultural characteristics and differences that he discovered through local ingredients.
The title of the exhibition "Bivalvia" is taken from Latin scientific name of "bivalves" classified by Carl von Linné (1707-78) who is known as the father of modern taxonomy. While walking on the beach in Galicia, Spain, Araki found a shell of European flat oyster and was fascinated by it. He found out that the ruggedness of a shell, which formed over a long period of time, is called "sculpture." At a local restaurant, he observed people consuming vast amount of fresh oysters, piling up the shells on their plates, and was overwhelmed by the sense of "vanitas*." He explored how people have strong preference on eating oysters raw, which taken as aphrodisiac in the Occident since the ancient times. During his research, he learned that oyster in Spanish, "ostra" is originated from "bone" in Greek and the word "oyster" has association with "taciturn." He also paid attention to the Chinese character "唄 (song)**," a combination of symbol for "mouth" and "shell" which led him to the conception of "Bivalvia" as an opera of reincarnation surrounding songs, shells and human beings.
When Araki saw the carcass of oysters, he thought, "I used to think that the flesh is the symbol of 'life' but for shellfish it is 'death' as the flesh are to be eaten. The way I see now is that the remaining shells may be symbolizing 'life'." Moreover, he points out that "it's only those who are left behind can cover the dead" and thus choosing shells as his central motif. In his new video work, he attempts to tell a story focused on "the rim (shell) and surface (sculpture)" and using "cavity of bivalves" as a metaphor.
This exhibition, considered as Act I of "Bivalvia" which Araki plans to develop into a series, consists of the new video work shot in Spain and South Korea and the photographs. Please witness the Act I of the series, which would take a long time to complete and the new video drifted from the distant place across the ocean.
Yu Araki
Born 1985
2007 Bachelor of Fine Arts in Sculpture, Washington University in St. Louis (USA)
2010 Master of Film and New Media, Tokyo University of Arts (Japan)
He works in Japan as well as around the world. Currently he is at artist in residency program at Asia Culture Center in Gwangju, South Korea. He is selected as next year's guest resident at Rijksakademie van beeldende kunsten in Amsterdam, the Netherlands.
* "Emptiness" in Latin. Also a category of still life paintings of the 16th and 17th centuries in Flanders and Netherlands, symbolizing "emptiness of life."
** Originated from a chant for cleansing the body and mind for the Buddhist ritual in Sanskrit.