Yoko Asakai
Chords
2012

6.6 -

2012

7.14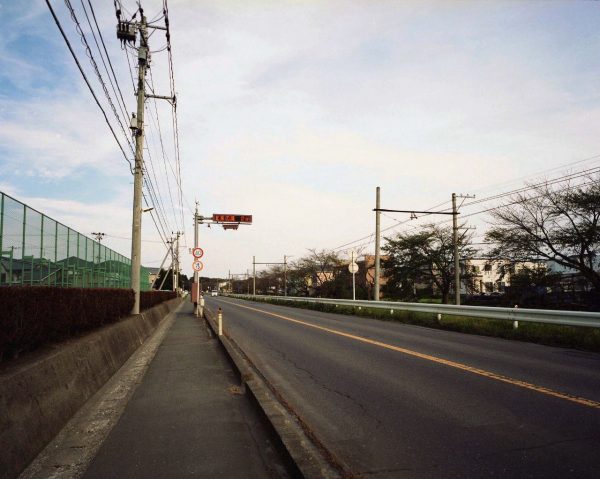 We, MUJIN-TO Production, is pleased to announce "Chords", an exhibition by photographer Yoko Asakai, who recently released the new series "passage" in her residence in Aomori last summer for participation in "Re-Modernologio Phase2" held in ACAC (Aomori Contemporary Art Center).
In "passage" series, Asakai drove a car to "follow, and wait for the wind" all around Aomori and executed eight pieces of photograph of the electronic scoreboard indicating eight speeds/directions of the wind, then she completed the series by presenting these photos with portraits of people standing alone in landscapes with their back to the camera. Situated at ACAC, the "passage" was exhibited together with NHK2-Radio weather forecast broadcasted in real-time, incorporating the sound into the exhibit.
Held in the same period at NADiff a/p/a/r/t in Tokyo, under similar themes such as the wind or weather, the solo show "Northerly Wind" chronologically exhibited photos together with leading lines of stories that narrate the wind or weather, proposing a way to gently link the photograph and the story so that audience will float between the real and the narrative.
In addition to the eight-piece series of "the wind" released in Aomori, this exhibition will feature a new series photo "dialogue" that steps into narratives about the language from the audience perspective, photos of landscapes she discovered in Aomori and other areas she travelled to, and "tuning" series where she presents photos of "transferring" with sound of tuning the piano. Beginning with highly narrative "dialogue" as the lead to another world from the everyday life, the exhibition will let you feel stories extended out of these three series as if listening to "chords".
While Asakai has presented "relationship between the seeing and the seen" through her "sight" series with people watching the film or "Conversations" series with scientists, this exhibition focuses on Asakai's another aspect where she guides us to a narrative, into an alternative world she created like a story or a film.
Please come and enjoy the exhibition. We're looking forward to seeing you.