Chihiro Mori
Darkness in Pink
2012

3.24 -

2012

4.28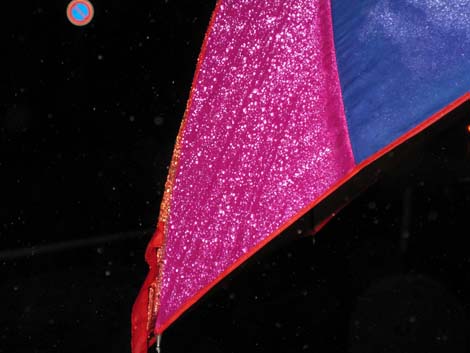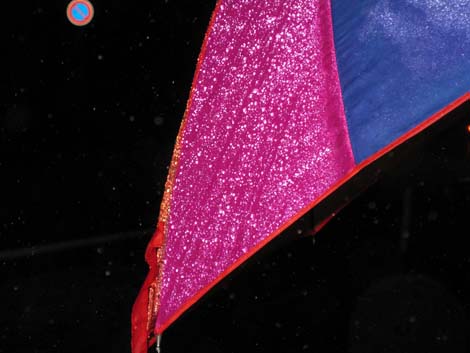 We Mujin-to Production are pleased to present two solo exhibitions of Chihiro Mori together with CAPSULE in the same period.
Chihiro Mori has released her works in various forms, in water color or sumi ink paintings, or through publication of "Mori Book", booklets containing a number of her drawings, texts, and photos. Recently she has also participated in exhibitions such as "The Door into Summer" (Art Tower Mito / 2007) or "GARDEN OF PAINTING – Japanese Art of the 00s" (THE NATIONAL MUSEUM OF ART, OSAKA / 2009).
Mori's works capture the phenomena that take place "always variously and simultaneously" in this urban society, and in the world. Observing society we live in, cutting pieces of ever-flowing numerous information and events, then reconstructing them like collage, Mori makes paintings and objects as if compiling "the album of the city." With motifs suggesting deja-vu and signs and letters suggesting jamais-vu, her works may appear random and trivial to the first sight, but they actually portrait and model society, say, in a manner that can be realistic, observing the society as being composed in a graduation of diversity.
In the exhibitions held at two venues, Mori will release works that juxtapose contradicting elements in society, as words in the titles "muddy" / "colorful" or "pink" / "dark" demonstrate. Facing those works, one may feel, for instance, "minority" resistance against "majority" or our unconscious acceptance of stereotypes in the common sense.
While both venues will feature her brand new large canvas paintings for the main exhibits, each exhibition take different approach in order to approach her thought and activities from multiple angles, with CAPSULE focusing on photos and MUJINTO on wall drawings, videos, and objects.
We hope you feel her unique world and her perspectives to how one exists in society of "self" and "overwhelmingly numerous others" through appreciating her works, to be shown in the solo exhibitions first time in four years.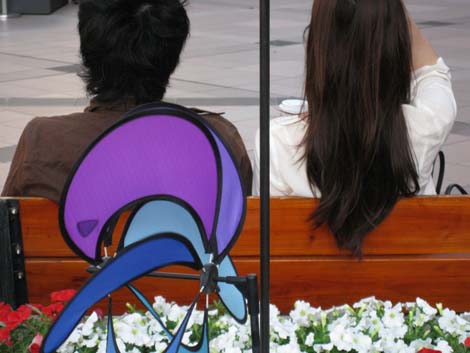 "Colorful Mud"
31th March – 6th May 2012
Venue : CAPSULE(www.capsule-gallery.jp/)
Opening Reception : 31th March 18:00 – 20:00
Open : 12:00 – 19:00 (Open only on Sat and Sun) * Specially open on 30 Apr and 3-4 May
※The two venues have different opening hours