Chim↑Pom
Drawing show - Kaitai-Shinsho [Anatomical Tables]
2012

11.30 -

2012

12.5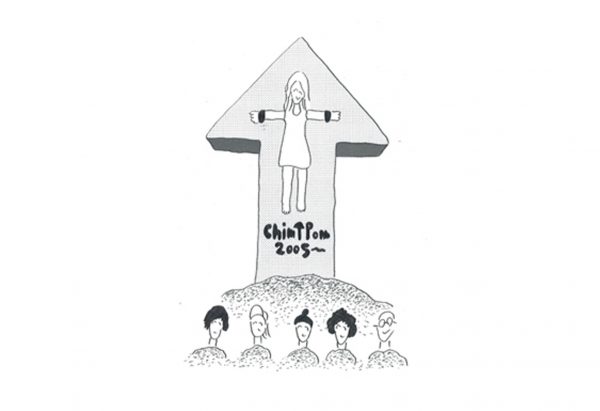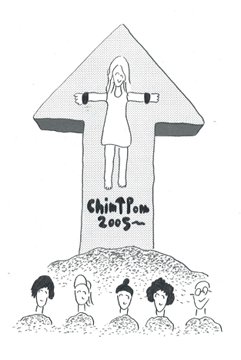 We are pleased to announce Chim↑Pom's drawing exhibition, "Chim↑Pom Kaitai-Shinsho [Anatomical Tables]," presented by MUJIN-TO Production.
Throughout diverse ways of expression such as video, painting, sculpture and performance, etc., Chim↑Pom has been revealing what was real to them by intervening into society. It may seem like their activities are all done as guerrilla, although, there are plan drawings which forms the core of those spontaneous and unlimitable actions.
During Chim↑Pom's huddles and meet ups, massive amount of ideas for new work come up. Their plan drawings are the idea blueprints in order to realize them, which you can find their intentional and well-thought out perspective.
The members who actually draw those plan drawings are mainly Inaoka Motomu and Okada Masataka. In Okada's ones, you can frequently see an anonymous audience as some kind of a completely objective someone, while Inaoka's shows Chim↑Pom's eyes trying to capture the subject.
The work to the creator is the announced piece made by them, on the other hand, these drawings which will be exhibited this time are two dimensional and pre-made images of the ideas. Although, or maybe therefore, we will now exhibit those primitive drawings which shows the tactical and executive side of Chim↑Pom.
Please come and see the unique process of how "this" became "that."