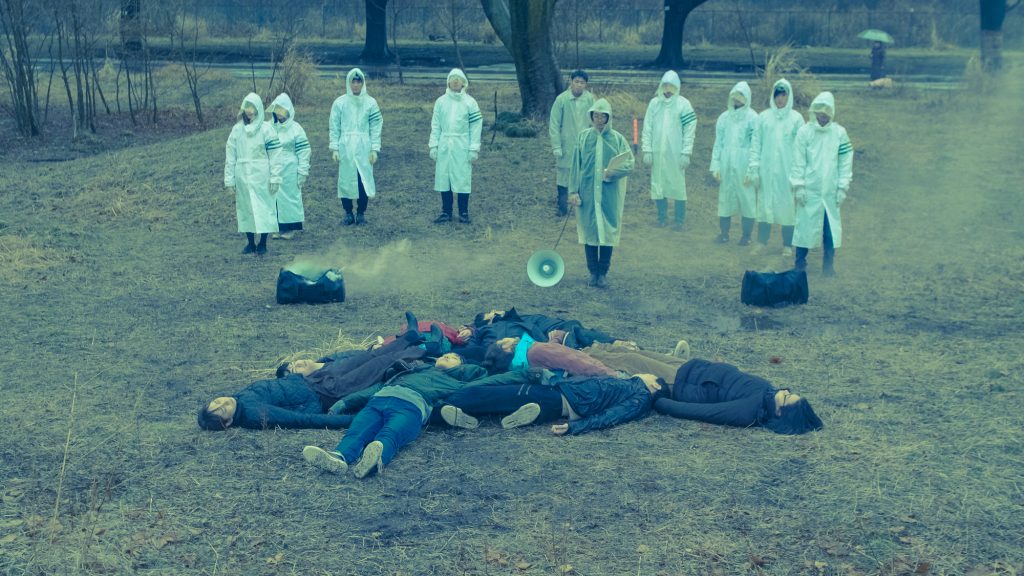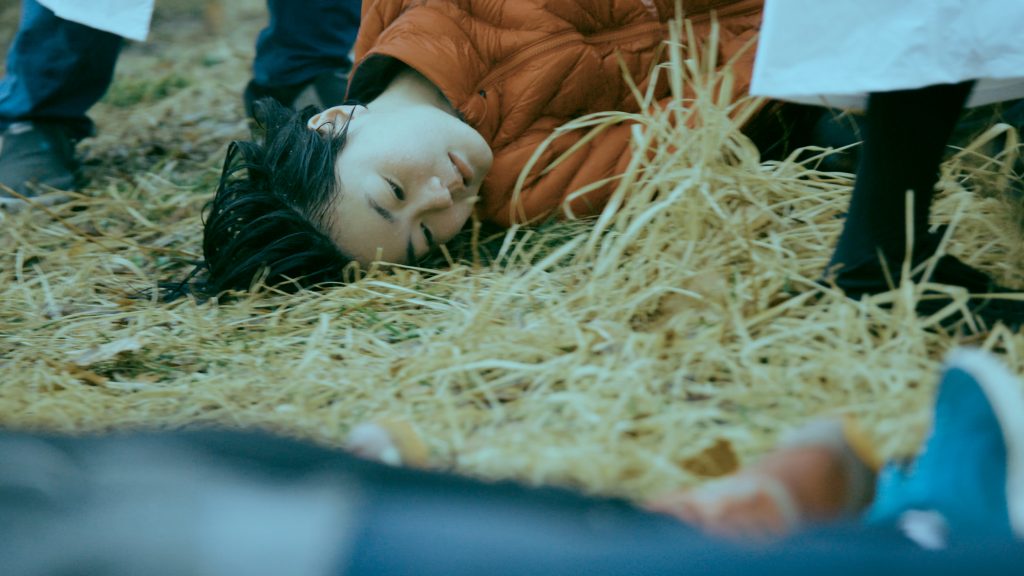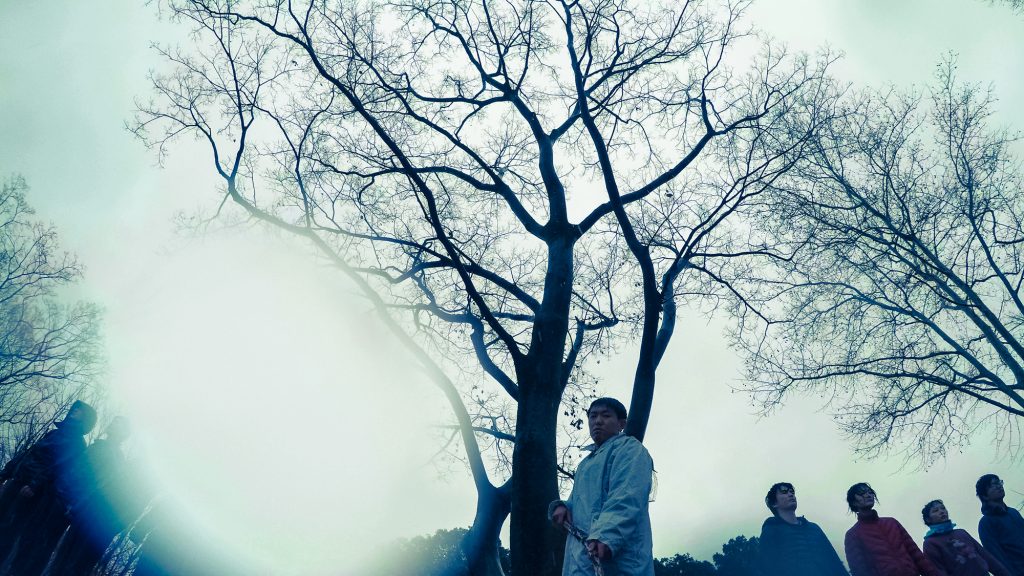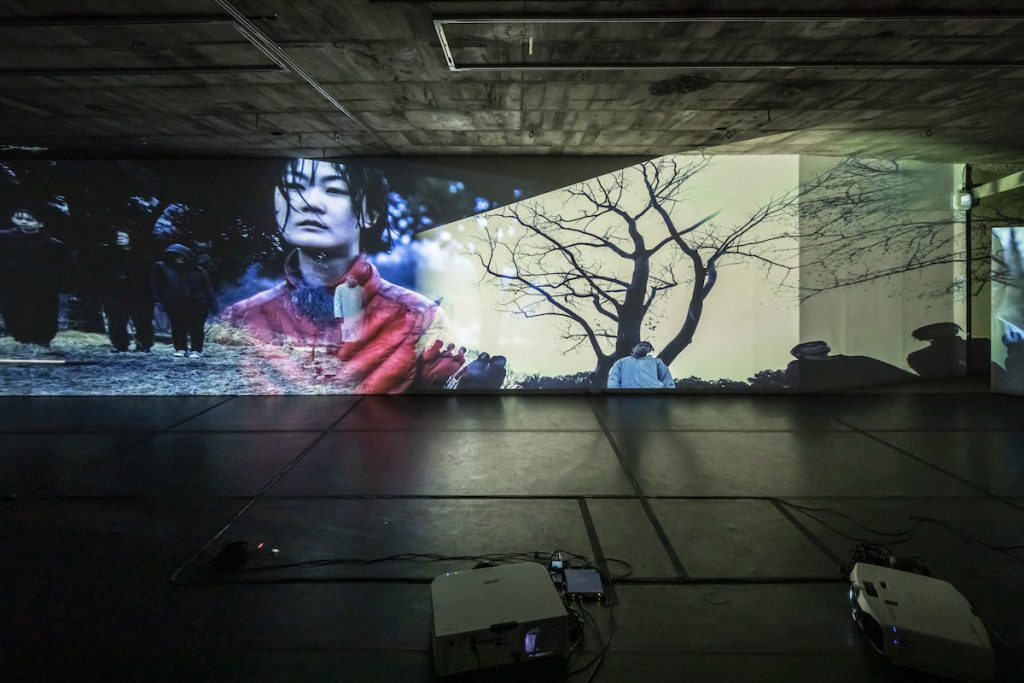 Installation view of the exhibition "We Mourn the Dead of the Future" at Kitasenju BUoY, photo: Kenji Morita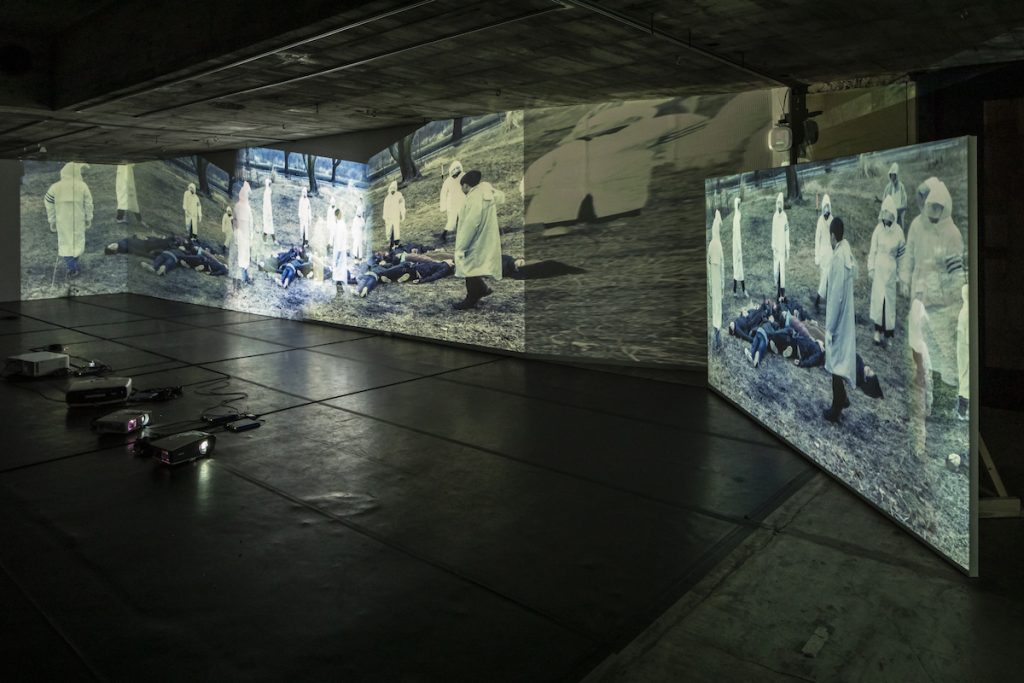 Installation view of the exhibition "We Mourn the Dead of the Future" at Kitasenju BUoY, photo: Kenji Morita
We Mourn the Dead of the Future (2019)
5 channel video installation
49 min. 51 sec.
Koizumi made performance with 20 Japanese young people through two days workshop.
On the first day, Koizumi invited a soldier of Japanese Self-Defense Force, to talk about his job, his experience, his motivations, and his life. Koizumi also did a long discussion about what it means to join the army, who are the people joining the army, why do we need the army, and so on. And in the end of the first day, everyone had to make a statement about self-sacrifice.
They had to write a statement either
"I would sacrifice my life for XXXX, because …."
OR
"I would never sacrifice my life, because …."
On the second day, Koizumi created a ritual together where they have to manifest the statement in public in a ritual that suggests the scene of mass execution. And in the heavy rain, under the gazes of the audiences, the 20 young people made this intense performance/ritual.