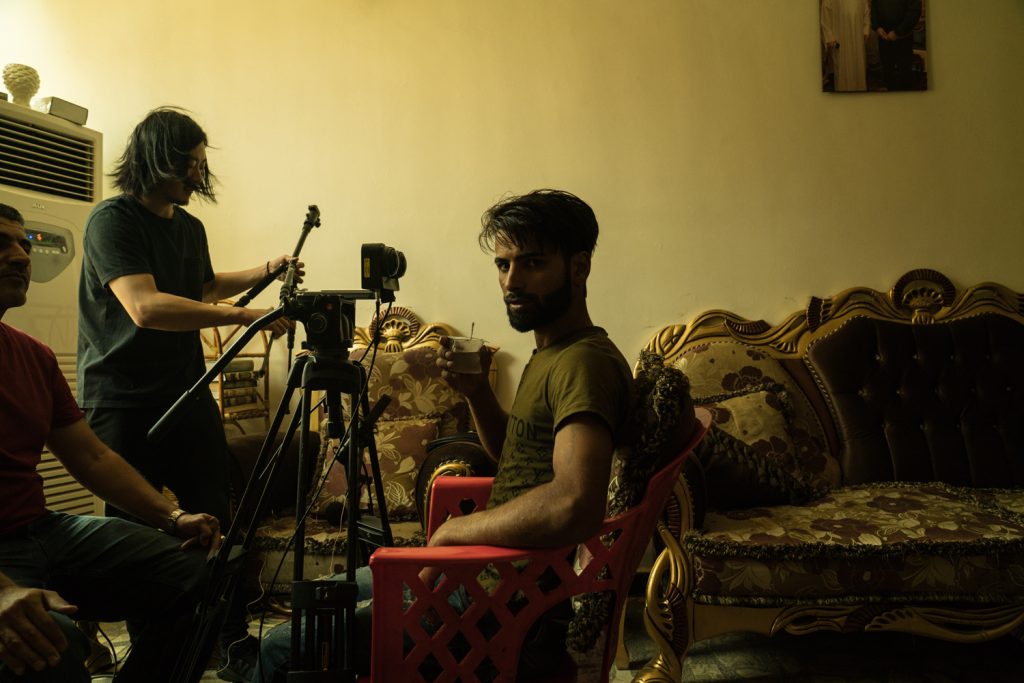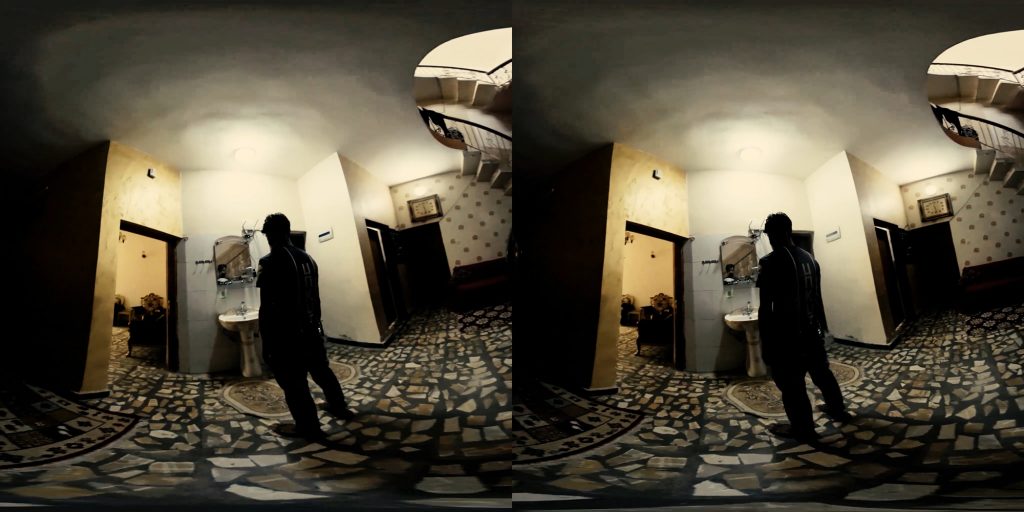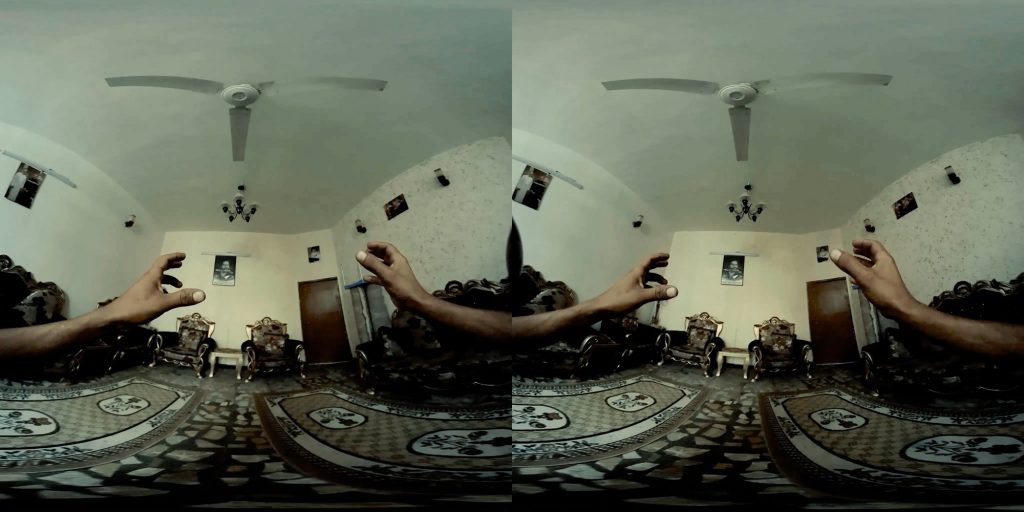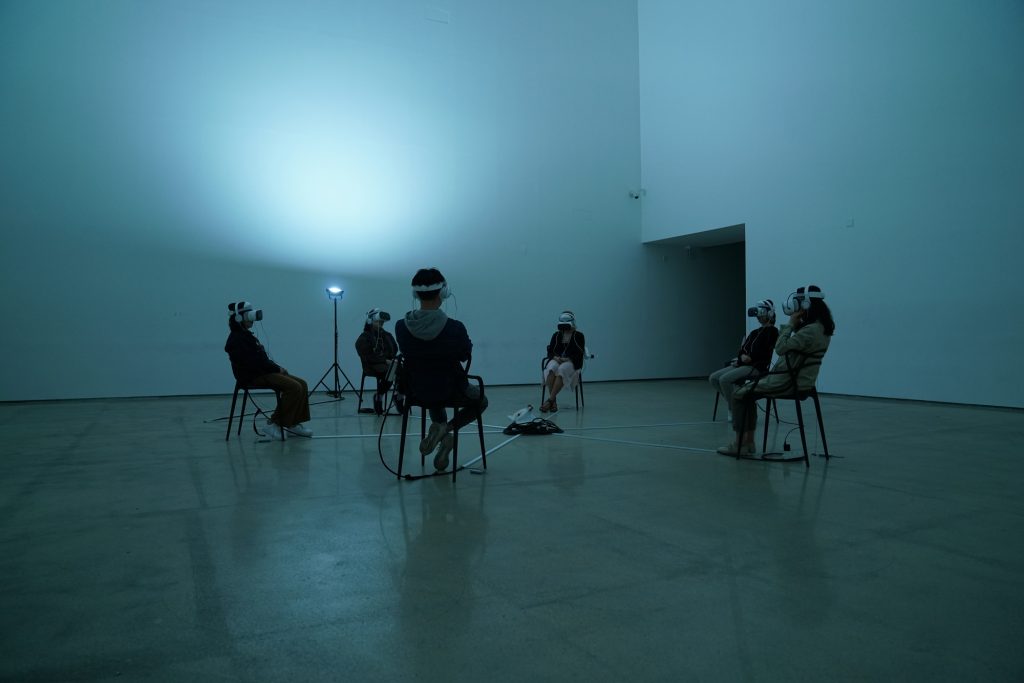 Installation view at National Museum of Modern and Contemporary Art, Seoul, Korea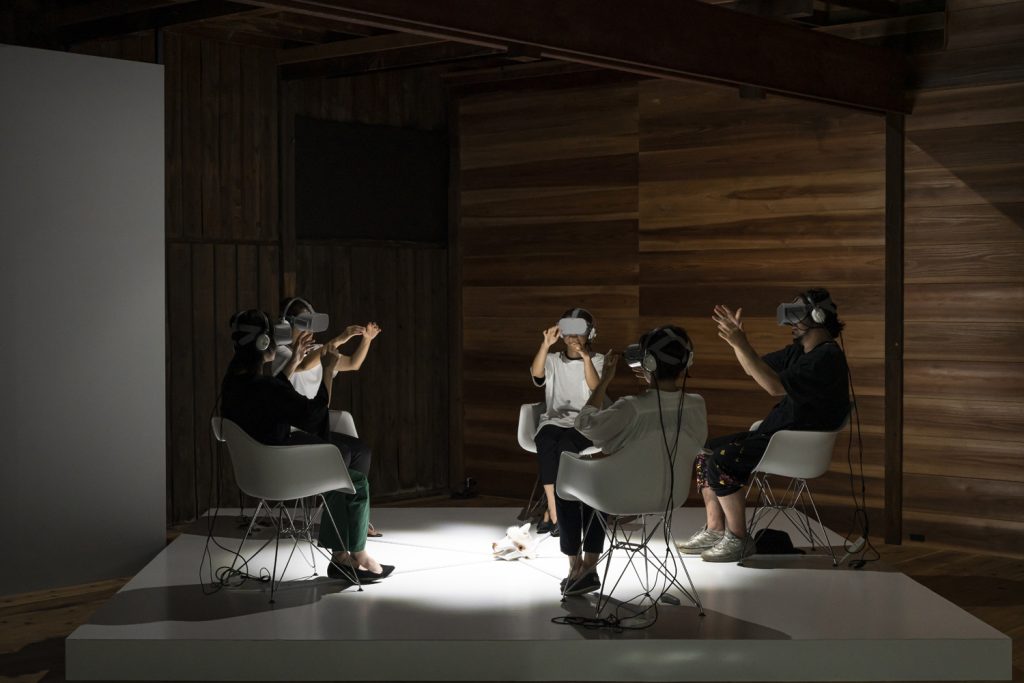 Installation view of the exhibition "Dreamscapegoatfuck" at MUJIN-TO Production, photo: Kenji Morita
Sacrifice (2018)
VR performance
56 min. 37sec.
Koizumi's first VR installation.
Koizumi travelled to Baghdad to shoot this film after the completion of Battlelands. Ahmed, an Iraqi youth who cooperated with him, is in a position opposite to United States veterans, as his family was killed in the Iraq War. The viewer is virtually embedded in Ahmad's body and listen to his experience while superimposing one's body to his. The narrative begins with his childhood memories and invites the viewer through the day the war began, to the moment the family was killed in front of him, and eventually to the inescapable abyss of his trauma.
What does the title, Sacrifice means for whom and for what? It will be an experience facing the limit of the notion of body against today's remarkable advancement of technology.